Ralph (on left) with his Dad and brother
Ralph Capotorto's ties take him back to the "original" Apizza Center located in Fairfield, CT. Ralph and his brothers grew up there along side their dad, Tony, who owned the Apizza Center for 3 decades. Ralph along with his wife Beth decided to carry on the tradition with an Apizza Center of their own. Since 2003, the Capotorto family has been a staple in the East Haven community. Their support of this community has not only come by way of good vibes and great food, but also through active support and participation.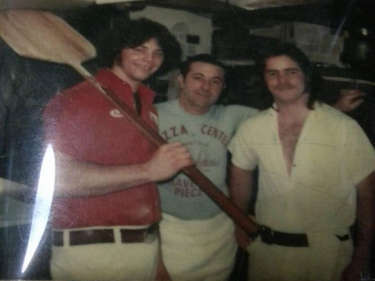 Our family pizza restaurant is a cozy and welcoming eatery that offers delicious pizza made with fresh ingredients and cooked to perfection in a traditional wood-fired oven. The restaurant has a warm and inviting ambiance that makes it the perfect place for families and friends to gather and enjoy a meal together.
In addition to pizza, the restaurant also offers a variety of other dishes including salads, sandwiches, and pasta. To satisfy the sweet tooth, the restaurant has a dessert menu that includes a variety of treats such as cakes, cookies, and pies.
One of the unique features of the restaurant is its ice cream selection. The restaurant offers a wide range of ice cream flavors that are sure to delight both kids and adults. Guests can choose from classic flavors like vanilla and chocolate, or try something a bit more exotic like mint chocolate chip or rocky road.
Whether you're looking for a quick bite to eat or a leisurely dinner with family and friends, Capotorto's is the perfect place to go. With its delicious food, friendly service, and tempting desserts, it's sure to become a favorite spot for anyone who loves great food and good company.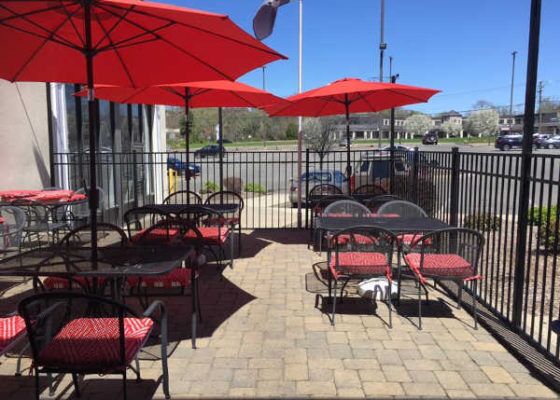 Our patio is open to those who would like to dine outside or just enjoy ice cream!! We have Cones, Sundaes, Twisters, Milk Shakes, Floats and more!
If you are in need of Catering Services, check out our catering menu. And our Mobile Wood Fired Pizza Truck is a great way to celebrate for any occassion! Contact Beth at 203-843-6144 to schedule our Pizza Truck.